493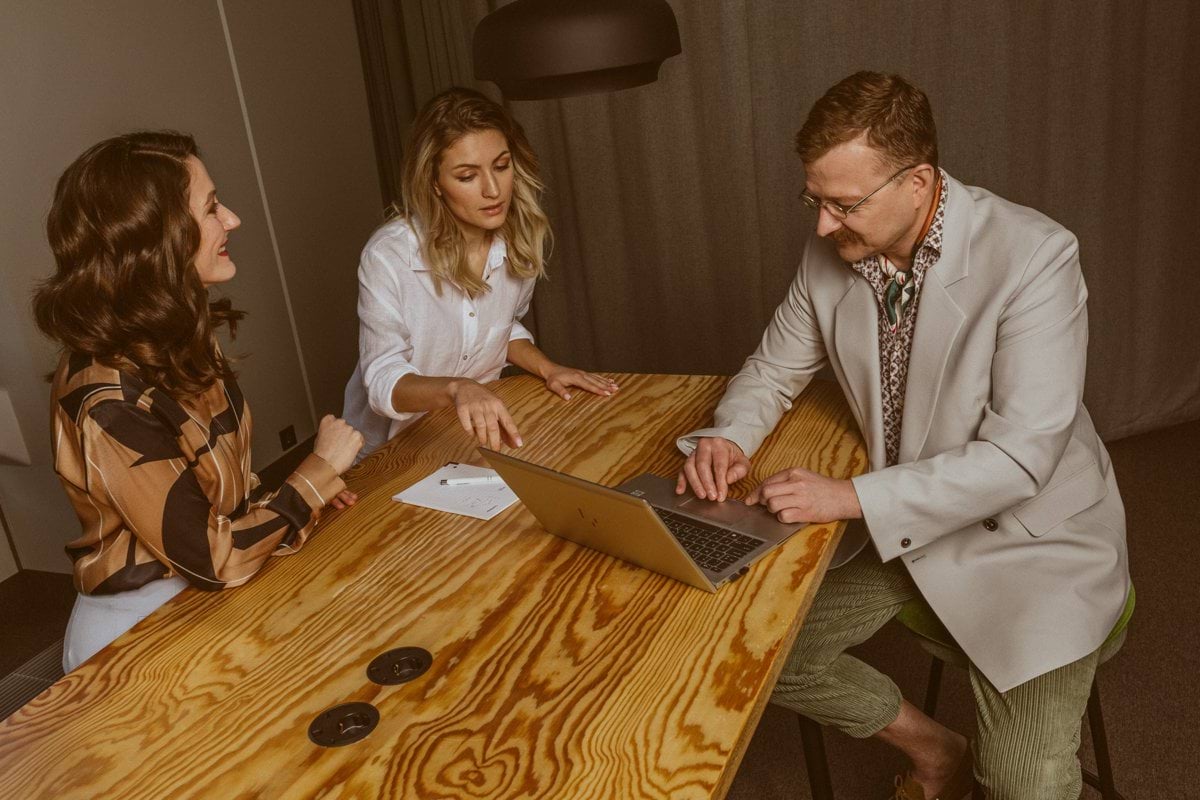 Skelbimas

Atlygis/Miestas

Apie įmonę
Kirjeldus
Join our team as an IT Supplier Manager!

Yes, you can! That's our attitude towards our work, ambitions, ideas and relationships. We, at Luminor, believe that anyone has the potential to achieve big things and we encourage everyone to achieve them – professionally and personally.
Whoever you are, and whatever your role is, with Luminor you will get a once-in-a-lifetime opportunity to literally build a local banking champion.
Luminor is offering employment for people displaced by the invasion of Ukraine. We are a dynamic, Pan-Baltic bank with a diverse team and have a number of great professional opportunities available both in business and support functions.

As an IT Supplier Manager you will guide and support agreement owners with development and management of IT supplier agreements, manage respective agreements. You will also be responsible for end-to-end operational development, management and execution of the IT supplier management and IT supplier portfolio management related processes.
Responsibilities:

Manage small IT supplier agreements or content of complex agreements
Perform IT supplier agreement administration including
Contribute to team and company performance through effective collaboration and acting with energy, enthusiasm and commitment
Take responsibility in professional self-development and contribute to own and team performance improvement by constructive feedback and relevant suggestions
Fulfill role of process manager for IT supplier or IT supplier portfolio management related processes
Skills and experience:

3+ years' experience in Vendor Management or Procurement
Solid knowledge of IT supplier management best practices and processes
Sound commercial skills to identify external partners, engaging with professionals in other related disciplines (e.g. procurement specialists, lawyers) as appropriate
Ability to define commercial communications, including management and maintenance of the relationship between Luminor and the supplier
Negotiation skills, communication and stakeholder management skills
Understanding of IT vendor market
Deep knowledge about avoiding conflict of interests
Bachelor's degree

Fluent English is required in spoken and written communication
What We Offer:
Flexibility. Flexible working hours, remote work and possibility to work from anywhere in EU, Iceland, Switzerland and UK (in total 90 days per year)
International teams. Teams that go outside Pan-Baltic borders where people value challenging work together with good humor and having fun
More vacation. Additional week of vacation available to all employees who have been in the company for 1 year or more
Volunteer time off. We care about giving back to society, therefore, you will get additional days off for volunteering purposes
Health benefits. A competitive benefits package in addition to your salary that includes health insurance in Lithuania and Latvia, and Wellness package in Estonia. As well as, Health days in case of your absence due to sickness
Wellbeing. Access to tools and resources that help to feel good and be productive at work and in life
Professional growth. Internal and external training programs, workshops, conferences, online training etc.
Gross salary. 3620-5400 EUR/month, which is to be determined depending on your level of experience and competencies
Application deadline is 14th of April. We are looking for a candidate primarily already located within Baltics and please apply with your CV in English
Mėnesinis bruto atlyginimas
Bruto/mėn.
  € 3620 - 5400
Vietovė
Vilnius, Vilniaus apskritis,

Lietuva


Konstitucijos pr. 21a, 09306, Vilnius
Nuotolinio darbo galimybė
Kontaktinis asmuo
Eva Vītola

Luminor is the leading independent bank in the Baltics and the third-largest provider of financial services in our region. We serve the financial needs of individuals, families, and companies. Just like our home markets of Estonia, Latvia, and Lithuania we are young, dynamic, and forward looking.
Luminor has a strong and capable team that is committed to achieving our strategic objectives. We are dedicated to supporting sustainable growth in the Baltic region by providing a long-term commitment to businesses and individuals.
Daugiau jūsų paiešką atitinkančių rezultatų: