650
Skelbimas

Atlygis/Miestas

Apie įmonę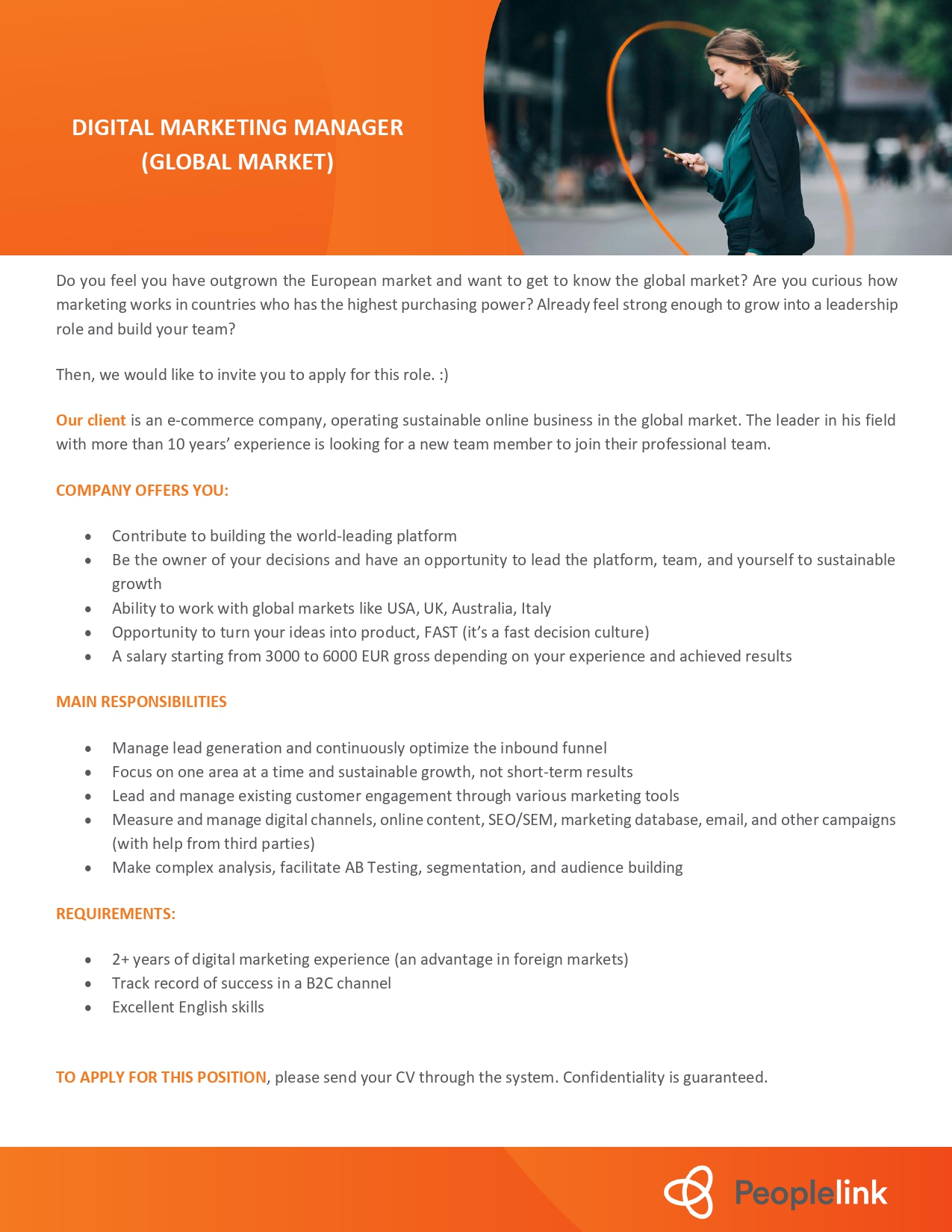 Mėnesinis bruto atlyginimas
Bruto/mėn.
  € 3000 - 6000
Vietovė
Vilnius, Vilniaus apskritis,

Lietuva



Kontaktinis asmuo
Daiva Vitkauskaitė

Do you feel you have outgrown the European market and want to get to know the global market? Are you curious how marketing works in countries who has the highest purchasing power? Already feel strong enough to grow into a leadership role and build your team?
Then, we would like to invite you to apply for this role. :)
Our client is an e-commerce company, operating sustainable online business in the global market. The leader in his field with more than 10 years' experience is looking for a new team member to join their professional team.

Daugiau jūsų paiešką atitinkančių rezultatų: