527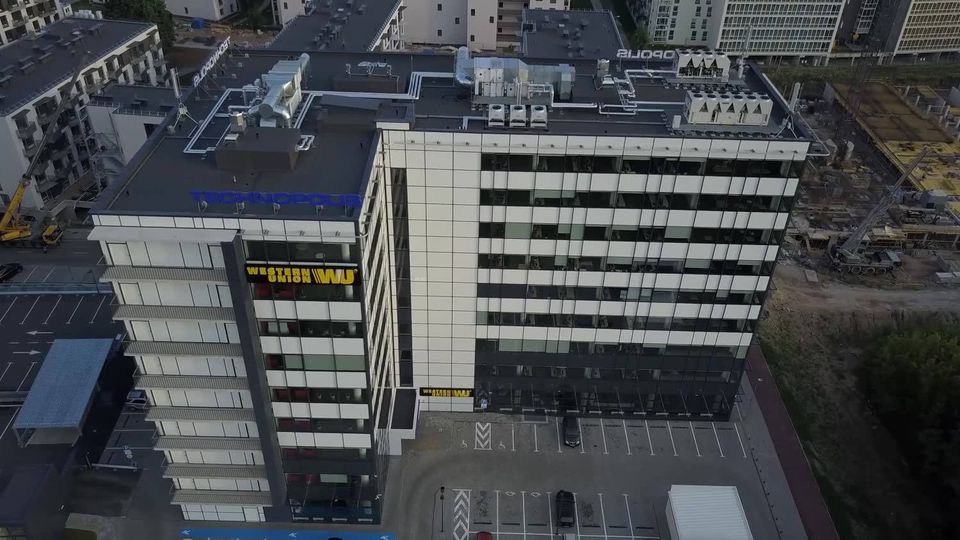 Skelbimas

Atlygis/Miestas

Apie įmonę
Opportunity for Dutch speakers
Would you like to feel like a hero every day? Are you ready to unleash your potential in a global business that is committed to moving money for better? Join Western Union and start or continue your career in an international company.
Motivated by our values: purpose driven, globally minded, and trustworthy & respectful
We're a FinTech that's using insight from customers and colleagues worldwide to improve financial services for families, small businesses, multinational corporations, and non-profit organizations. We're a team of over 8,000 employees serving 200 countries and territories. We believe when money moves, better things happen.
Better starts and ends with customer
Western Union is looking for Dutch speakers for various roles.
KYC (Know Your Customer) – Know Your Customer department is the team that analyses how customers are using our money transfer services as well as ensures anti-money laundering compliance by conducting customer interviews. For this role, previous customer service experience would be valuable. You would need to be flexible working in different shifts, according to business needs.
DRT (Digital Review Team) – Western Union provides our users an easy option to send money through our website by just accessing the site and entering personal information (payment methods, identity details, and the receiver's data). This information is extremely sensitive and valuable that needs to be protected from possible fraud or scams. The DRT department is fully trained and prepared to detect all patterns that may put our customer's safety in jeopardy and at the same time to take care of our business while proactively preventing risk in WU digital money transfers.
DCV (Digital Customer Verification) – The main responsibility is to respond to the need of Western Union to comply with regulations that require the identification of regular online service consumers. This role is a part of the Know Your Client (KYC) program, working with the process of identification of WU.com consumers. DCV is supporting WU.com consumers in the European region with their identity verification, conducting checks on Politically Exposed Persons, and providing support to consumers that are struggling with the identity verification process.
ADA (Agent Database Administrator) – Plays a key role in maintaining the consistency of databases amongst Western Union and central banks. You will be coordinating Agent's enrolment process with various functions based globally and activating Agents' accounts. As well as maintaining data in multiple company databases.
Collections – Primary responsibility is collections. Under direct supervision, the associate contacts customers to determine the reason for payment delinquency and obtain payment commitment by placing outbound calls. Great opportunity to use your problem-solving and communication skills in different languages. A chance to get familiar with the Credit & Risk Finance team and work with the credit and payments cycle.
GFS (Global Field Support) – GFS department ensures support is provided to WU Agents regarding specific Anti-Money Laundering/Counter-Terrorism Financing, and Anti-Fraud laws and regulations, to create awareness of their role in detecting and preventing money laundering and terrorist activity while meeting their responsibilities as an Authorized Delegate of Western Union.
OCMI – Consumer Monitoring and Investigation (CMI) department is the team who investigates consumer activities to detect money laundering and other potential risks. They also undertake regulatory reporting, as required by law and by policies and procedures. Your responsibilities will include assisting and supporting the AML Compliance team to ensure that compliance requirements are being met. The key to meeting these requirements is your ability to use a wide variety of research tools, systems, and criteria.
Subpoena – Subpoena department plays a key role when Western Union receives compulsory requests from law enforcement agencies, police, and other responsible authorities. Your responsibilities will include reviewing all the incoming requests and ensuring they are compliant with our policies. You would need strong analytical, time management, and interpersonal skills as well as good knowledge of MS Excel.
Here are some skills, attributes, and qualifications you should have:
Bachelor's degree or equivalent

Fluent in the English and Dutch language

Outstanding verbal, written, and listening skills

Strong attention to detail, as well as a sense of initiative and proactivity

The ability to work successfully in a self-motivated team environment

A passion for customer service

Join us, and let's connect the world
Western Union is transforming its business and shaping the financial services sector by driving quality, convenience, and customer service to new levels of excellence. It's an exciting time for our organization, as the largest cross-border money transfer operator, trusted by millions of consumers around the world. If you're ready to unleash your potential to help drive change through bottom-up innovation, apply now.
We're a company on the move, and we want our people to grow and develop. You'll have plenty of opportunities to learn new skills and build a career, as well as a great salary and benefits package.
We are passionate about our diversity. Our commitment is to provide an inclusive culture that celebrates the unique backgrounds and perspectives of our global teams while reflecting the communities we serve. We do not discriminate on the basis of race, color, national origin, religion, political affiliation, sex (including pregnancy), sexual orientation, gender identity, age, disability, marital status, or veteran (U.S.) status. The company will provide accommodation to applicants, including those with disabilities, during the recruitment process, in accordance with applicable laws.
The monthly gross base salary range is 934.00 – 1,670.00 EUR. This range represents the anticipated low and high end of the salary for this position. Actual salaries will vary and are based on factors such as a candidate's qualifications, skills, and competencies. Salary is one component of the Western Union total compensation package, which includes short-term incentives, multiple health insurance options, accident, and life insurance, and access to best-in-class development platforms, to name a few! The Recruiter will share other benefits specific to your location and role during the interview process.
Vidutinį šių pareigų darbo užmokestį galite rasti manoalga.lt
Vietovė
Vilnius, Vilniaus rajonas,

Lietuva



Kontaktinis asmuo
HR atstovas

Western Union (WU) is a company on the move! We believe that when money moves, better things can happen. From small businesses and global corporations, to families near and far, or NGO's in the most remote communities on Earth, WU helps people and business move money globally. We have a rich legacy of innovation, and are continuing to develop new and more convenient ways for our customers to send and receive money through digital, mobile and retail channels. We have a combined digital and retail network that spans over 200 countries and territories. Some companies specialize in cash-based retail money transfer and others play only in digital. We are leaders in both!

Being on the Western Union team means being tenacious and goal-oriented. It means taking risks and quickly finding the path to success. It means having integrity, and finding ways to make things work. It means thriving as part of a diverse, global team of more than 8,000 employees who are committed to helping move money for better. It means being driven to win, and to do work that makes a difference… on a global stage. Sound like you? Apply now!

Inclusion and diversity are fundamental to our culture and success. Achieving our common vision depends on people with diverse backgrounds working together. Who knows; your unique point of view could be the key to our next groundbreaking idea. We'd love to explore that possibility!
---

---
Daugiau jūsų paiešką atitinkančių rezultatų: