405
Skelbimas

Atlygis/Miestas

Apie įmonę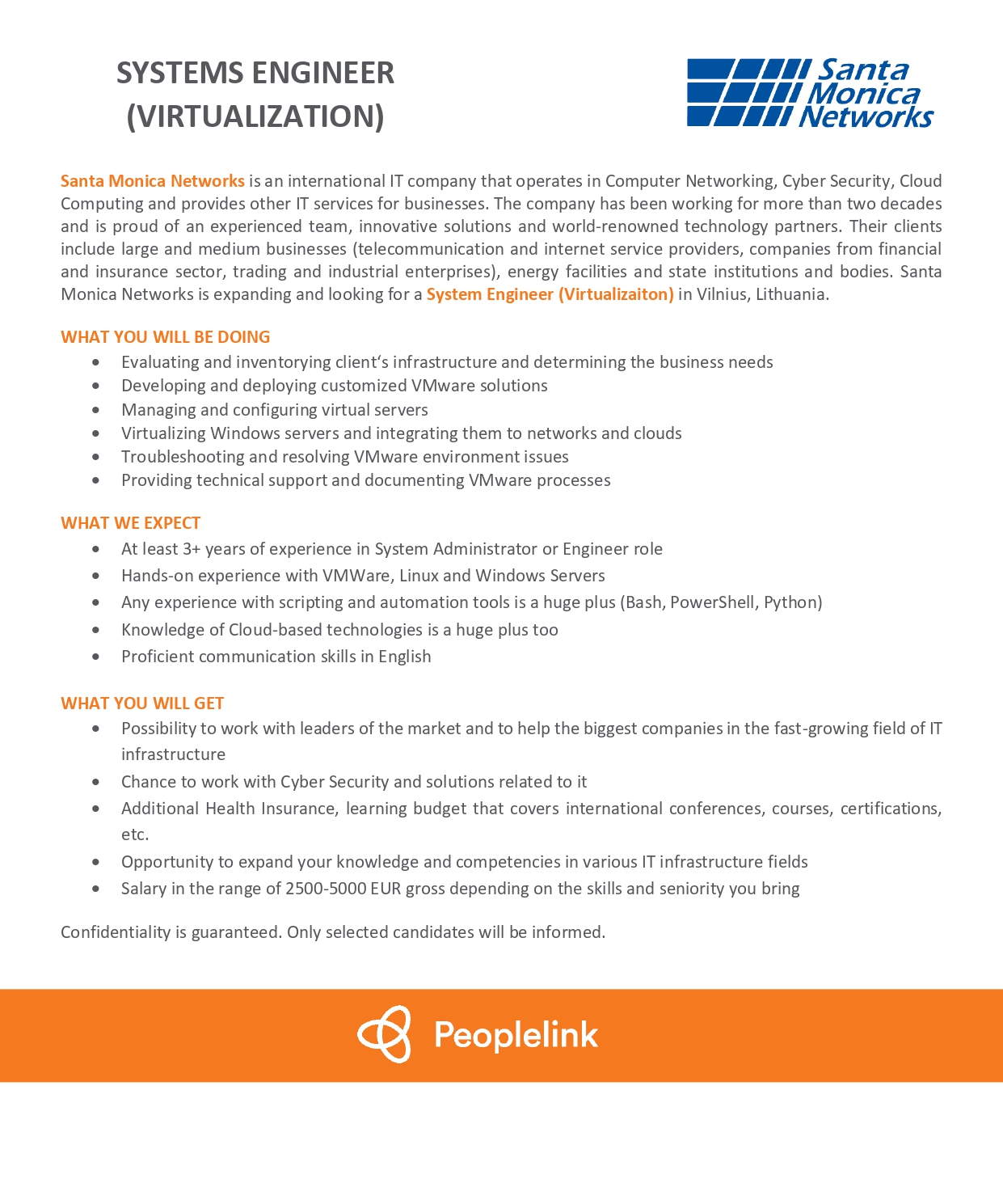 Mėnesinis bruto atlyginimas
Bruto/mėn.
  € 2500 - 5000
Vietovė
Vilnius, Vilniaus apskritis,

Lietuva



Kontaktinis asmuo
Emilija Venckevičiūtė

Santa Monica Networks is an international IT company that operates in Computer Networking, Cyber Security, Cloud Computing and provides other IT services for businesses. The company has been working for more than two decades and is proud of an experienced team, innovative solutions and world-renowned technology partners. Their clients include large and medium businesses (telecommunication and internet service providers, companies from financial and insurance sector, trading and industrial enterprises), energy facilities and state institutions and bodies.
Daugiau jūsų paiešką atitinkančių rezultatų: